Product ID : VGI8
VGI8 -, VG #=7029404, Name=stepped ceramic, OD (in)=0.236, Thickness (in)=0.139
Description
More details on associated web pages: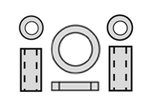 Ceramic Washer Insulators
A wide variety of alumina ceramic washers.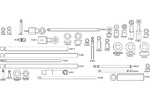 Ceramic Insulators for Fisons/VG
Replacement insulators for your VG mass spec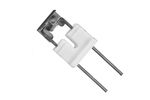 Waters/VG Autospec Filament
VG and Vestec Mass Spec filaments by SIS - ribbon design.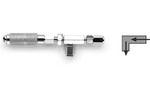 Brass Micro Control Valves (BMCV) - Manual operation
Features Back pressure regulator Low temperature to 100 °C Locknut for attachment to a mounting plate 1236282 : BMCV (Manual Operation), Configuration=L Single Outlet, Stem Length=n/a, Connection=1/16", Temp=100 C, Flow Rate=0-2000 mL/min, Pressure Rating=700 psi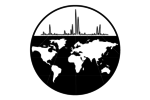 Tungsten Wire, Ribbon, Filament Wire for Electron Emitters, Heater Wire
Buy tungsten wire, ribbon for mass spectrometer heaters here. Choose from varying thickness, Tungsten filament wire sold by the foot.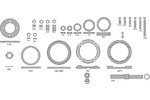 Ceramic Insulators for Thermo
The following alumina insulators are currently available for the Thermo instruments.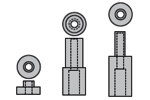 Stepped Insulators
Stepped insulators made from alumina ceramic.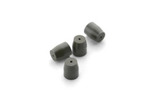 SGE Graphitized Vespel® Ferrules
Vespel® ferrules contain 15% graphite and are ideal for glass and fused silica capillary columns.