Product ID : VGI6
VGI6 -, VG #=6490104, Name=stepped insulator, OD (in)=0.314, Thickness (in)=0.343
Description
More details on associated web pages: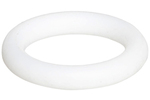 PTFE O-Rings
PTFE is a popular o-ring which is white in color. The PTFE o-rings are popular for use in applications which require a chemically resistant and non-compressible material.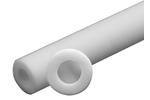 Single Hole Round Ceramic Tube Insulators
The tubes are constructed of a pure 99% alumina ceramic that has superior gas and vacuum tightness and excellent insulating properties even at elevated temperatures.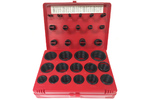 O-Ring Kits
This convenient o-ring kit contains 30 of the most popular sizes, for a total of 380 o-rings, in one convenient kit.