Product ID : PRT1
PRT1 PRT TEMP SENSOR-FINN 4000
Description
More details on associated web pages:
Thermo 4000 Platinum Resistance Thermometer

This platinum resistance thermometer for the Thermo 4000 replaces Thermo #00007-89210.

Thermo/Finnigan Part Number Cross Reference

Scientific Instrument Services carries a wide selection of parts for all models of Thermo/Finnigan mass spectrometers. In order to aid you in the selection of replacement parts for your instrument, the following part number cross reference chart can be used. If a part number is not listed, it either means we do not have that part in our inventory or perhaps we are not aware of the Thermo part number in relation to our inventory. If you are looking for a part not listed below, use our Search Syst...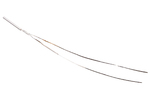 Kratos MS Temperataure Sensor
Replacement temperature sensor for the MS80.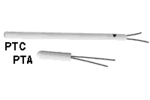 Platinum Resistance Thermometers for all instruments
These PRT elements can be used with precision laboratory and industrial instruments.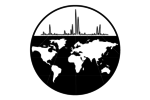 Copper Filament & Heater Material
Copper wire has an extremely high electrical conductivity making it highly suitable for electrical connections and thermal conductivity applications.