Product ID : JR55085
JR55085 One-Piece Fitting PEEK, Fingertight-hex, 10-32 5pkg, Color=Natural
Description
More details on associated web page: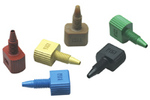 VICI HPLC One-Piece Fingertight Fitting
Works with any 10-32 female port and both metal and polymeric 1/16" tubing.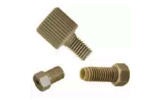 VICI HPLC Double-Ferrule Fittings
The double-sided ferrule grips twice for the strongest fingertight connections up to 420 bar (6000 psi).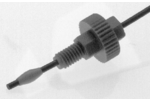 VICI Universal Fingertight Fitting
Connects with any male or female 10-32 fitting.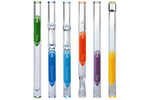 SGE GC Injection Port Liners
SGE offers a wide variety of injection port liners.
ValcoBond VB-5 (5%-Phenyl)-methylpolysiloxane GC Capillary Columns
Features: Nonpolar Low bleed MS certified High temperature limits (360/370 °C) Excellent inertness Bonded & cross-linked Solvent rinsable Equivalent to USP Phase G27 Guaranteed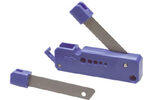 Quick-Cut for Plastic Tubing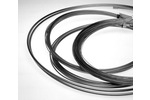 Stainless Steel Tubing