Product ID : HP12
HP12 H.P. PROBE SEALING RING HP# 0905-0820
Description
More details on associated web page:
Agilent (Hewlett Packard) Part Number Cross Reference

Scientific Instrument Services carries a wide selection of parts for all models of Agilent (Hewlett Packard) mass spectrometers. In order to aid you in the selection of replacement parts for your instrument, the following part number cross reference chart can be used. If a part number is not listed, it either means we do not have that part in our inventory or perhaps we are not aware of the Agilent part number in relation to our inventory. If you are looking for a part not listed below, give us...
Agilent 5989 Filaments
Filaments for your Agilent 5989 mass spectrometer.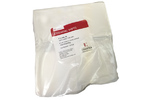 Disposable Lint Free Essential Cloths/Wipes
Wipes are disposable, 100% cellulose, lint-free cloths designed for cleaning areas where non-contamination is essential.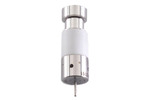 Electron Multipliers, DeTech 2300 Multipliers for Agilent 5975/5973/597X/1100
Get a DeTech 2300 Electron Multiplier here. Used in Agilent 5975 MSD (without TAD)/5973/5972/5971/5970/1100 LC-MSD mass spectrometers and backed by a 100% no-nonsense warranty. Developed by Detector Technology, Inc.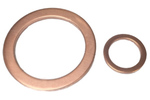 Copper Gaskets for Vacuum Flanges
The below listed vacuum flange copper gaskets are made from OFHC copper.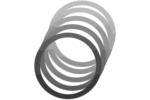 Copper and Gold Plated Cu Gaskets for Thermo/Finnigan MS
The following copper and gold plated copper gaskets are available for the vacuum flanges on Thermo/Finnigan mass spectrometers.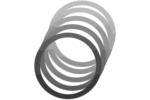 VG Copper Gaskets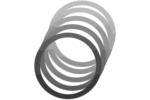 Copper Gaskets for HP Mass Specs
All gaskets are .080" thick.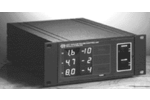 Granville-Phillips Vacuum Gauge Controller
Granville-Phillips 340 Vacuum Gauge Controller (VGC) measures pressure from less than 1 x 10-9 Torr to atmosphere, utilizing an ionization gauge and two Convectron gauges.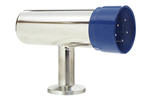 Convectron Series 275 Vacuum Gauge
The Granville Philips Convectron Gauge tube used on the 5971 and 5972 mass spectrometers is available from S.I.S. This is a direct replacement for the HP original and screws into the fitting shown above.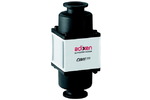 Oil Mist Eliminators
Reduce chance of computer head crashes and Prevent carcinogenic and caustic fume emissions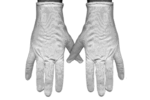 Nylon Gloves
Nylon, lint free, durable, and ambidextrous.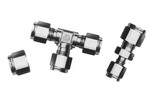 Swagelok® Fittings
A complete line of Brass and Stainless Steel Fittings for GC, MS and general laboratory use.