Product ID : HIS18
HIS18 SS Oil Mist Eliminator Seperator:, NW25 Ports Nominal CFM 18, 13 3/8in long
Description
More details on associated web page: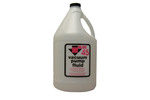 Inland 45 Mechanical Pump Oil
Inland 45 is the highest quality rough pump oil you can use for your mass spectrometer.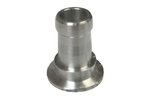 Hose Adaptor, Aluminum
For connecting rubber or plastic hose to NW flanges.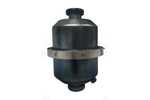 Stainless Steel Oil Mist Eliminator
Hermetic, Sealed, In-line Oil Mist Separator For Mechanical Vacuum Pumps.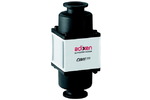 Oil Mist Eliminators
Reduce chance of computer head crashes and Prevent carcinogenic and caustic fume emissions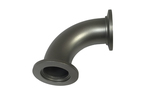 90 Degree Stainless Elbow
90 degree elbow for mating NW vacuum flanges.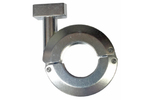 Quick Flange Clamp, Aluminum and Stainless
Quick action aluminum clamp with finger closure "T" knob for positive sealing of NW flanges.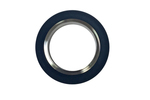 Centering Ring Assembly, 304 Stainless and Aluminum
Available with Viton® or Buna O-ring, this centering ring complete with O-ring should be used when joining any two NW flanges with a quick flange clamp.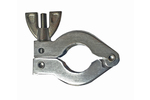 Wing-Nut Aluminum Clamp
Industry standard die-cast aluminum clamp.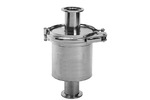 Assimilation Traps for Vacuum Pumps
The Assimilation Traps are similar to our Coaxial Foreline Traps in that they are used between the rough vacuum pump and the diffusion (or turbo) pump to prevent backstreaming of oil into the diffusion pump.