Product ID : HIS18
HIS18 SS Oil Mist Eliminator Seperator:, NW25 Ports Nominal CFM 18, 13 3/8in long
Description
More details on associated web page: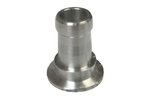 Hose Adaptor, Aluminum
For connecting rubber or plastic hose to NW flanges.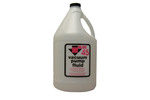 Inland 45 Mechanical Pump Oil
Inland 45 is the highest quality rough pump oil you can use for your mass spectrometer.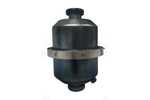 Stainless Steel Oil Mist Eliminator
Hermetic, Sealed, In-line Oil Mist Separator For Mechanical Vacuum Pumps.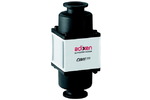 Oil Mist Eliminators
Reduce chance of computer head crashes and Prevent carcinogenic and caustic fume emissions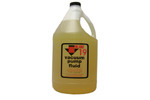 Inland® 19 Rough Pump Oil
Inland rough pump oil is ideal for use in all models of vacuum pumps including Adixen, Edwards, and Welch.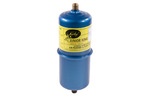 Koby High Pressure Disposable Air filter/Purifier
Koby Filters are used to remove heavy concentrates of vapors, aerosols, and particulates from compressed air and vacuum air.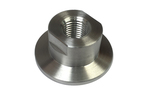 Flange Adaptor to ¼" NPT, 304 Stainless Steel, Brass, Aluminum
In Aluminum, Stainless Steel, and Brass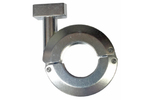 Quick Flange Clamp, Aluminum and Stainless
Quick action aluminum clamp with finger closure "T" knob for positive sealing of NW flanges.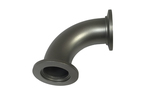 90 Degree Stainless Elbow
90 degree elbow for mating NW vacuum flanges.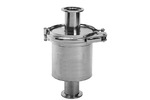 Assimilation Traps for Vacuum Pumps
The Assimilation Traps are similar to our Coaxial Foreline Traps in that they are used between the rough vacuum pump and the diffusion (or turbo) pump to prevent backstreaming of oil into the diffusion pump.