Product ID : 073300
073300 SGE Ferrules, Material=SilTite, Column Size (I.D.)=0.1-0.25 mm, Hole Size=0.4 mm, Pack of=10*
Description
More details on associated web pages: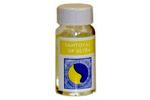 Santovac 5P Ultra and polyphenyl ether vacuum pump fluid
Santovac 5P Ultra has the same properties of Santovac 5 but guarantees minimal amounts of the 3 and 4 ring polyphenyl ethers; less than .02% and .1% respectively and for ultra-clean applications such as mass spectrometry.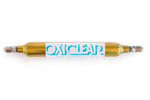 Oxiclear™ Disposable Gas Purifier
The Oxiclear Gas Purifiers are oxygen absorbing gas purifiers with high efficiency and low resistance to gas flow.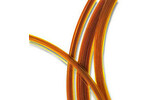 SGE Fused Silica Capillary Tubing


(Deactivated)
Essential Ingredient in Maintaining a High Performance Chromatographic System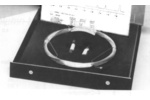 SGE BP1 GC Capillary Columns
Capillary Columns - Dimethyl Polysiloxane technology.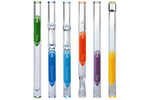 SGE GC Injection Port Liners
SGE offers a wide variety of injection port liners.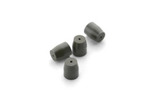 SGE Graphitized Vespel® Ferrules
Vespel® ferrules contain 15% graphite and are ideal for glass and fused silica capillary columns.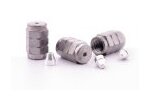 SGE Ferrules for GC
standard graphite ferrules (for GC applications)