Product ID : 0726632
0726632 SGE Ferrules, Material=15% graphite/85% Vespel, Column Size (I.D.)=0.1-0.20 mm, Hole Size=0.2 mm, Pack of=10
Description
More details on associated web pages: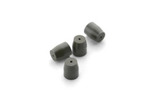 SGE Graphitized Vespel® Ferrules
Vespel® ferrules contain 15% graphite and are ideal for glass and fused silica capillary columns.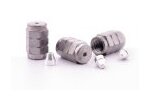 SGE Ferrules for GC
standard graphite ferrules (for GC applications)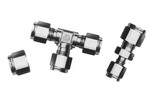 Swagelok® Fittings
A complete line of Brass and Stainless Steel Fittings for GC, MS and general laboratory use.
Stainless Steel Metal Frit Spargers for the Purge & Trap System
The stainless steel metal frit spargers have been designed for use with the S.I.S. purge and trap system.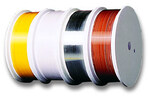 SGE Fused Silica Capillary Tubing


(Undeactivated)
Used in a wide range of capillary GC and LC applications.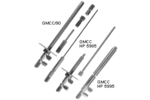 GC/MS Open Split Interface
SGE has developed an inexpensive system for interfacing glass or vitreous silica capillary columns to mass spectrometers (MS).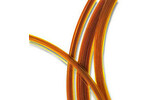 SGE Fused Silica Capillary Tubing


(Deactivated)
Essential Ingredient in Maintaining a High Performance Chromatographic System