Product ID : 031406
031406 Sparging Needle, pkg of=2, Length (cm)=16.0, OD (mm)=0.50, ID (mm)=0.25
Description
More details on associated web page: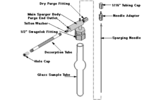 Purge and Trap Stainless Steel Purge Heads
The top fitting of both purge heads consists of a 1/16" fitting for the attachment of the sparging needle followed by needle adaptor to seal the needle in place and provide for the attachment of the purging gas line.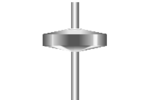 Purge and Trap Sparging Needles
A variety of lengths of the stainless steel sparging needles are available for the S.I.S. Purge & Trap system.
Stainless Steel Metal Frit Spargers for the Purge & Trap System
The stainless steel metal frit spargers have been designed for use with the S.I.S. purge and trap system.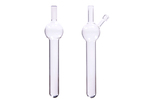 Purge and Trap Glass Tubes, 5 & 25 mL
All tubes are constructed from borosilicate glass with 0.5" O.D. tube ends for mating with standard 1/2" fittings.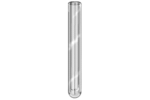 Straight Pyrex Glass Sample Vials for Mass Spec Probes
Straight pyrex sample vials.
Cleaning Brushes
For cleaning inside Silco Coated desorption tubes