Description
by O. David Sparkman
Global View Publishing, June 2006, 198 pages. ISBN-10: 0966081390, ISBN-13: 9780966081398.
Description
The recent explosion of applications with mass spectrometry to solving problems in chemical and bioanalytical analysis requires scientists from all disciplines to become conversant in the language and symbolism of mass spectrometry. Failure to do so may result in confusion, misrepresentation, and significantly diminished communication; both written and oral. This fully updated desk reference is compiled to give newcomers and seasoned practitioners the information they need to be successful for communicating ideas and results.
You will be able to:
Communicate more effectively through written and oral presentations
Select the appropriate terminologies for your specific applications
Write improved papers
Avoid archaic and misused terminologies
Verify that you are utilizing the correct terminologies
Understand and utilize the appropriate formats and conventions
Submit higher-quality proposals
Gain a clearer perspective of mass spectrometry
You will have at your fingertips:
A complete listing of correct and incorrect terminology
A comprehensive bibliography of mass spectral publications
Important formulas and equations
A through overview of modern instrumentation and techniques
Where to find information on any topic in mass spectrometry
A thorough overview of modern instrumentation and techniques
How many ionization techniques and methods of ion separation work
This book has been listed as a source of appropriate terminology in the instructions to Authors section of the Journal of the American Society of Mass Spectrometry since the book's publication in 2000.
Whether you are a newcomer, teacher, manager, or experienced practitioner engaged in mass spectrometry, you will find this handy desk reference an invaluable tool for improving your results.
"The Mass Spec Desk Reference is a great resource for every facet of our laboratory. It is a handbook, reference resource, and textbook; all in one. Its vapor pressure was so high that we had to buy everyone a copy."
-- Dr. Steven Colby, Patent Attorney, San Jose, California
"I am pleased to recommend and comment on this publication by my longtime friend and colleague... The Mass Spec Desk Reference gives an excellent overview to, as well as specific details on, the language and scientific communication media used in the active world of mass spectrometry."
-- Dr. J. Throck Watson, Professor, Michigan State University

Author: David Sparkman is a highly acclaimed instructor for a number of ACS (American Chemical Society) short courses on mass spectrometry; including GC/MS, LC/MS, and interpretation. He has engaged in these activities for over thirty years; in the process he has compiled this survival guide.
Table of Contents - Mass Spec Desk Reference
Preface
Acknowledgements
Conventions Used in this Book
Correct and Incorrect Terms

Introduction, 1
Data, 3
Data Acquisition Techniques and Ionization, 11
Ions, 45
Mass, 57
Terms Associated with Biochemical Mass Spectrometry, 69
Some Other Important Definitions, 77
Isomer Nomenclature, 85
Some Other Terminology to Avoid, 92
Instruments, 95
Terms Associated with Transmission Quadrupole and Quadrupole Ion Trap Mass Spectrometry, 106
Terms Associated with Double-Focusing Mass Spectrometers, 108
Terms Associated with Time-of-Flight Mass Spectrometers, 111
Use of Abbreviations, 113
Components of a Measurements, 116
Formulas and Equation, 117
Types of Elements and Electrons, 118
Terms Associated with Computerized Spectral Matching, 119
Ion Detection, 123
Referenced Citations in Documents, 125
Internet Citations in Published Works, 126
Required Experimental Information for Publications, 127
References, 131

Bibliography, 141

Introductory Books, 144
Reference Books, 146
Technique-Oriented Books, 153
Conference Proceedings, 162
Interpretation Books, 169
Ion/Molecule Reaction Books, 171
Books of Historical Significance, 173
Collections of Mass Spectrometry in Hardcopy, 178
Mass Spectrometry, GC/MS, and LC/MS Journals, 180
Inductively Coupled Plasma Mass Spectrometry Books, 182
Personal Computer MS Abstract Sources, 183
Integrated Spectral Interpretation Books, 184
Monographs, 185
Software, 186

Index
Example Entries
Much of the book is in a dictionary format of terms marked correct or incorrect along with a description and comments. Some examples follow:
(p. 55) Correct:
resolving power -- the term used to define the ability of a mass spectrometer to separate ions of two different m/z values. The resolving power of the mass spectrometer is defined as M/ΔM where M is the m/z value of a single-charge ion, and ΔM is the difference between M and the value of the next highest m/z value ion that can be distinguished (separated) from M in m/z units. Resolving power is determined from the measurement of mass spectral peaks and should be reported with the method by which ΔM was determined (i.e., full width at half-maximum height [FWHM], 10% valley [two adjacent mass spectral peaks of equal height overlap so that the height from the baseline to the top of the overlap valley is 10%] method, 50% valley method, etc.). The FWHM results in a value for resolving power that is twice that obtained with the 10% valley method. It should be noted that using the mass spectral peak width at 5% of its full height is considered to be equivalent to the 10% valley method as illustrated in Figure 10.
(p. 53) Incorrect:
protonated molecular ion -- when used to describe a molecule that has been protonated. This term implies that the molecular ion (a positive-charge species) has reacted with a proton (another positive charge species). For this reaction to happen, the two species would have to come in contact with one another. This event is unlikely because charges repel one another.
Part No.
Description
Price
EA
Order
096608139
MASS SPEC DESK REFERENCE 2ND VERSION
$48.00
* Standard lead-time for non-stock items is approximately two weeks depending on the item.
Ordering information. International (non-US) prices available through your local dealer.
---
Mass Spectrometry software pages | Catalog of Parts and Supplies.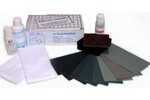 Micro-Mesh® NC-78-1 Acrylic Restoral Kit
Micro-Mesh® Acrylic Restoral Kit.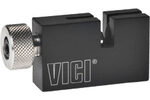 Tubing Cutter for Chromatography
Chromatography Tools available from Scientific Instrument Services, Inc.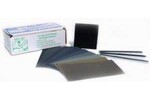 Micro-Mesh® Metal Finishing Kit
Micro-Mesh® kit for polishing stainless steel, copper, brass, bronze, aluminum and other soft metals to a mirror finish.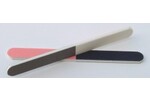 Micro-Mesh® 5/8" x 5-3/4" 4 Way Buffer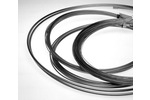 Stainless Steel Tubing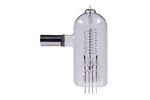 Ion Gauge Tubes, Bayard-Alpert Type
Bayard-Alpert Design and Dual Tungsten or Burn-out Resistant Iridium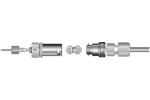 Optimize Technologies OPTI-LYNX HPLC Hardware
Finally, true, trouble-free quick-connect hardware for HPLC!