Product ID : Z9
Z9 Ceramic Insulator, O.D.(in.)=.087, I.D.(in.)=.063, Thickness (in.)=.0125
Description
More details on associated web pages: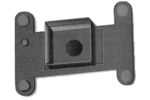 Thermo/Finnigan OWA/3000 Ion Volume Repair
The Finnigan MAT OWA ion volume repair commonly comes apart where the two components are spotwelded together.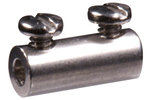 Stainless Steel In-Line Connector
S.I.S. supplies stainless steel connectors manufactured from type 316 stainless steel.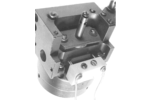 Thermo/Finnigan OWA and 3200 Ceramic Body Filament
Our ceramic body one piece construction provides maximum strength, is self-aligning, and will minimize filament sagging.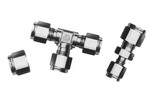 Swagelok® Fittings
A complete line of Brass and Stainless Steel Fittings for GC, MS and general laboratory use.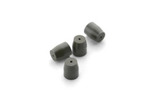 SGE Graphitized Vespel® Ferrules
Vespel® ferrules contain 15% graphite and are ideal for glass and fused silica capillary columns.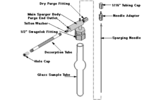 Purge and Trap Stainless Steel Purge Heads
The top fitting of both purge heads consists of a 1/16" fitting for the attachment of the sparging needle followed by needle adaptor to seal the needle in place and provide for the attachment of the purging gas line.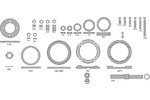 Ceramic Insulators for Thermo
The following alumina insulators are currently available for the Thermo instruments.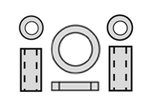 Ceramic Washer Insulators
A wide variety of alumina ceramic washers.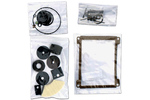 Edwards Vacuum Pump Maintenance Kits
Edwards pumps are designed to give long, trouble-free service.