Product ID : S12C
S12C Flared Sample Vials for HPP7 Probe, pkg of 500
Description
More details on associated web pages: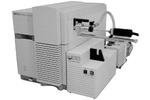 SIS HPP7 Direct Insertion Probe for the Agilent/HP 5973/5975 MSD
Direct Probe and Probe Inlet System for the HP 5973/5975 MSD mounts on the GC/MS inlet of the MSD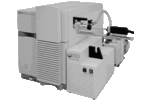 HPP7: Direct Probe Inlet System Ordering Information
Ordering information for the HP 5973/5975 MSD Direct Probe and Probe Inlet system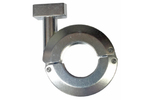 Quick Flange Clamp, Aluminum and Stainless
Quick action aluminum clamp with finger closure "T" knob for positive sealing of NW flanges.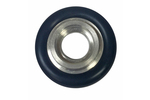 Adaptive Centering Ring Assembly, 304 Stainless and Aluminum
Available with Viton® or Buna O-ring, this reducing centering ring is for joining two different size NW flanges with a quick flange clamp.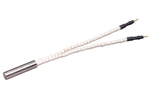 Agilent/HP 5973 Source Heater
SIS offers a direct replacement for Agilent p/n G1099-60104. Same performance at a fraction of the cost
Heavy Wall Tygon® Vacuum Tubing
Tygon tubing is a good choice for vacuum levels down to 10-3 torr where space is limited.