Product ID : R24
R24 Two Hole Ceramic Tube Insulator, OD (in)=0.125, ID (in)=0.031
Description
More details on associated web pages: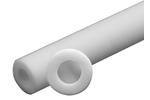 Single Hole Round Ceramic Tube Insulators
The tubes are constructed of a pure 99% alumina ceramic that has superior gas and vacuum tightness and excellent insulating properties even at elevated temperatures.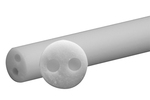 Two Hole Round Ceramic Tube Insulators
The following two hole alumina ceramic tube type insulators are available in six inch lengths.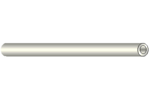 Agilent(Hewlett Packard) Lead Protector for Source Leads
Are available in both quartz and ceramic.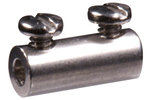 Stainless Steel In-Line Connector
S.I.S. supplies stainless steel connectors manufactured from type 316 stainless steel.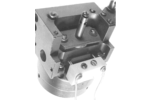 Thermo/Finnigan OWA and 3200 Ceramic Body Filament
Our ceramic body one piece construction provides maximum strength, is self-aligning, and will minimize filament sagging.