Product ID : PF008
PF008 Finnigan MAT Accessory, PEEK Reducing Micro-Ferrule, ID (in)=0.008
Description
More details on associated web pages: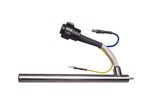 Direct replacement for the Heated Capillary for the Thermo-Fisher Scientific TSQ & LCQ Mass Spec
Parts and replacements for Thermo TSQ and LCQ.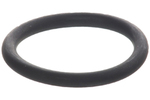 Kalrez® Composition O-Rings
O-Rings are available in five different materials from Scientific Instrument Services.
ESCAL Calibration Compound for Electrospray Ion Sources
This mixture covers a wide mass range from 195 to 1922.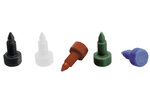 VICI Nylon Column End Plugs
HLPC - These sturdy fingertight plugs are made to hold tight, even if you drop your column!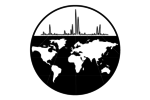 Thermo/Finnigan Electrospray Accessories, PEEK Tubing
Accessories such as PEEK tubing and ferrules, and small diameter fused silica tubing are now available from stock.