Product ID : JR50035
JR50035 Ferrule, PEEK, single 1/16in, 5/pkg
Description
More details on associated web pages: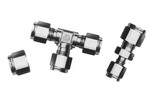 Swagelok® Fittings
A complete line of Brass and Stainless Steel Fittings for GC, MS and general laboratory use.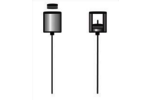 Needles for the Short Path Thermal Desorption System
In the Short Path Thermal Desorption System, the needle serves as the transfer line for sample introduction into the Gas Chromatograph from the Glass Lined Thermal Desorption Tube containing the samples being analyzed.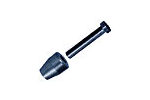 VICI PEEK Two-piece Fingertight Fittings and Micro-Ferrules for Capillary Tubing
HPLC Use micro-ferrules for holding fused silica tubing, electrospray tips, etc.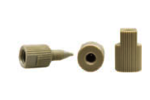 VICI PEEK Adapters
VICI HPLC - Mate odd fittings or equipment from different manufacturers with these PEEK adapters from SIS.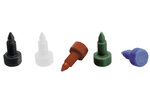 VICI Nylon Column End Plugs
HLPC - These sturdy fingertight plugs are made to hold tight, even if you drop your column!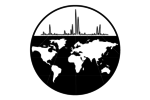 KD Scientific Accessories
KD Scientific also offers a selection of replacement and accessories.