Product ID : JR11252P5
JR11252P5 Replacement Frits, Material=Titanium, Pore Size(µm)=2
Description
More details on associated web page:
PEEK In-Line High Pressure Filter Kit

The VICI Jour in-line filter traps fine and other particulates from samples and mobile phases before they can damage valuable instruments and columns.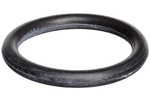 Buna-N O-Rings
O-Rings are available in five different materials from Scientific Instrument Services.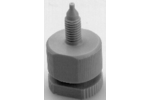 PEEK Precolumn Filter
Total biocompatibility and minimum dead volume are the advantages of this PEEK filter unit.