Product ID : HE18
HE18 SS Oil Mist Eliminator Replacement Part, Replacement Element HIS-18
Description
More details on associated web page: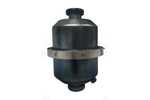 Stainless Steel Oil Mist Eliminator
Hermetic, Sealed, In-line Oil Mist Separator For Mechanical Vacuum Pumps.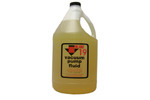 Inland® 19 Rough Pump Oil
Inland rough pump oil is ideal for use in all models of vacuum pumps including Adixen, Edwards, and Welch.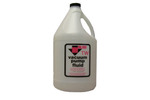 Inland TW Pump Fluid
Inland TW mechanical pump fluid is specifically recommended for applications where exposure to reactive or corrosive gases is prevalent.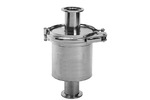 Assimilation Traps for Vacuum Pumps
The Assimilation Traps are similar to our Coaxial Foreline Traps in that they are used between the rough vacuum pump and the diffusion (or turbo) pump to prevent backstreaming of oil into the diffusion pump.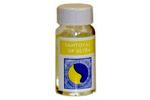 Santovac 5P Ultra and polyphenyl ether vacuum pump fluid
Santovac 5P Ultra has the same properties of Santovac 5 but guarantees minimal amounts of the 3 and 4 ring polyphenyl ethers; less than .02% and .1% respectively and for ultra-clean applications such as mass spectrometry.