Product ID : 600X000
600X000 Blank Non-Tapped Flange, OD (in)=5.97, Thickness (in)=0.780, # Bolts=16, Bolt Diameter (in)=0.332, Bolt Cir Diameter (in)=5.128, Cu Gask=CG-1500
Description
More details on associated web page:
Blank Tapped/Non-Tapped Vacuum Flanges

These blank non-rotatable flanges are for sealing off ports, for drilling custom interfaces, feedthrus, or other accessories, and for modifications of vacuum equipment.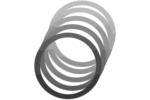 Copper and Gold Plated Cu Gaskets for Thermo/Finnigan MS
The following copper and gold plated copper gaskets are available for the vacuum flanges on Thermo/Finnigan mass spectrometers.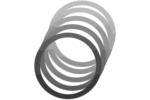 Copper Gaskets for HP Mass Specs
All gaskets are .080" thick.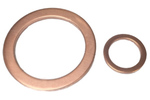 Copper Gaskets for Vacuum Flanges
The below listed vacuum flange copper gaskets are made from OFHC copper.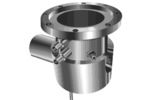 Thermo/Finnigan MAT Vacuum Flange Repairs
A variety of repairs and modifications can be performed on Finnigan MAT mass spectrometer flanges.
Vacuum Electrical Feedthrus
The following electrical feedthrus can be TIG (tungsten inert gas) welded into vacuum flanges to permit transfer of electrical lines into a vacuum system.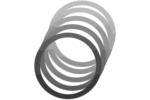 VG Copper Gaskets