Product ID : 52610
52610 minor kit for 2004A
Description
More details on associated web pages:
Adixen Vacuum Pump Maintenance Kits

To simplify pump maintenance in the field, Adixen offers field maintenance kits. A Minor Maintenance Kit contains all necessary O-rings, shaft seals and gaskets normally required for internal pump repair.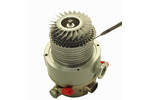 Turbomolecular Pump Repair Kits
Repair kits for Pfeiffer, Leybold, Varian, & Edwards Turbo Pumps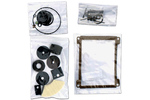 Edwards Vacuum Pump Maintenance Kits
Edwards pumps are designed to give long, trouble-free service.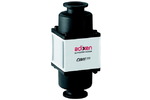 Oil Mist Eliminators
Reduce chance of computer head crashes and Prevent carcinogenic and caustic fume emissions