Product ID : 30096
30096 Photonis Electron Multiplier, Instrument=Agilent Technologies 5970; A; B; 5992; A; B; 5993; B; 5995, MN #=1970-0075 [Agilent], Other=positive ion
Description
More details on associated web pages:
Agilent (Hewlett Packard) Part Number Cross Reference

Scientific Instrument Services carries a wide selection of parts for all models of Agilent (Hewlett Packard) mass spectrometers. In order to aid you in the selection of replacement parts for your instrument, the following part number cross reference chart can be used. If a part number is not listed, it either means we do not have that part in our inventory or perhaps we are not aware of the Agilent part number in relation to our inventory. If you are looking for a part not listed below, give us...

Photonis 30096 Multiplier (4772) for Agilent 5930, 5970/A/B MSD, 5980/A, 5981, 5982, 5983, 5984, 5985/B, 5987, 5992/A/B, 5993/B, 5995

For instruments: Agilent 5930, Agilent 5970/A/B MSD, Agilent 5980/A, Agilent 5981, Agilent 5982, Agilent 5983, Agilent 5984, Agilent 5985/B, Agilent 5987, Agilent 5992/A/B, Agilent 5993/B, Agilent 5995
Agilent 5989 Filaments
Filaments for your Agilent 5989 mass spectrometer.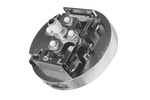 Agilent/HP 5970 Source Cleaning
Cleaning of the Agilent /HP 5970 Source begins with the complete disassembly of the source and lens stack assembly.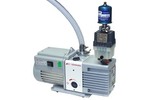 Vacuum Pump Exhaust Filter Kits for Edwards Pumps - FK201
Vacuum Pump Exhaust Filter for Edwards Pumps