Description
More details on associated web pages:
Agilent (Hewlett Packard) Part Number Cross Reference

Scientific Instrument Services carries a wide selection of parts for all models of Agilent (Hewlett Packard) mass spectrometers. In order to aid you in the selection of replacement parts for your instrument, the following part number cross reference chart can be used. If a part number is not listed, it either means we do not have that part in our inventory or perhaps we are not aware of the Agilent part number in relation to our inventory. If you are looking for a part not listed below, give us...

Photonis 30093 Multiplier (4770B-4 lead) for Agilent 5985/B, 5987, 5988/A, 5993/B

For instruments: Agilent 5985/B, Agilent 5987, Agilent 5988/A, Agilent 5993/B
Agilent 5989 Filaments
Filaments for your Agilent 5989 mass spectrometer.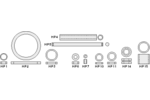 Agilent (Hewlett Packard) Ceramic Insulators
The following ceramic insulators are made from high purity alumina ceramic.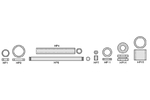 Ceramic Insulators for Agilent MS
Replacement insulators for Agilent mass spectrometers.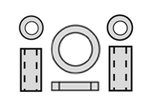 Ceramic Washer Insulators
A wide variety of alumina ceramic washers.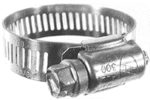 Stainless Steel Worm Gear Clamps
The finest reusable worm gear clamps made.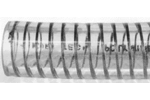 Steel Wire Reinforced Vacuum Hose
This food and beverage grade, crystal clear PVC tubing is reinforced with 110 ton psi steel spring wire.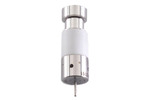 Electron Multipliers, DeTech 2300 Multipliers for Agilent 5975/5973/597X/1100
Get a DeTech 2300 Electron Multiplier here. Used in Agilent 5975 MSD (without TAD)/5973/5972/5971/5970/1100 LC-MSD mass spectrometers and backed by a 100% no-nonsense warranty. Developed by Detector Technology, Inc.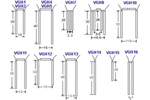 VG Source and Thermospray Heaters
Replacement heaters for VG mass specs.
Photonis 32754 Multiplier (4755GM) for Varian Saturn™ 2100, 2200
For instruments: Varian Saturn™ 2100, 2200