Product ID : 223761
223761 Wheaton Serum Bottles, Amber, Size (mL)=10, Mouth ID (mm)=13, Mouth OD (mm)=20, Diameter (mm)=25, Height (mm)=54, pkg of=288
Description
More details on associated web pages: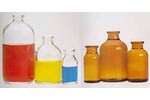 Wheaton Serum Bottles
Available clear or amber.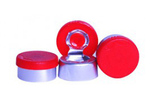 Wheaton Closures - Flip-Off Center Tear
These seals are easy to use, autoclavable and tamper-evident. Push upward on the red plastic button to access the stopper or septum. There are no sharp metal edges to cut fingers or gloves. Plus, you can remove the Flip Cap button with one hand, freeing the other for the syringe. 224202 : -,224203 : -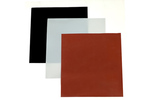 Viton®, PTFE, and Silicone Sheets
These sheets are particularly well suited for cutting your own gaskets and seals.