Product ID : 223745
223745 Wheaton Serum Bottles, Clear, Size (mL)=50, Mouth ID (mm)=13, Mouth OD (mm)=20, Diameter (mm)=43, Height (mm)=73, pkg of=288
Description
More details on associated web pages: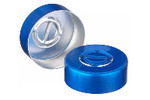 Wheaton Closures - Center Disk Tear-Out
The center disk tears out, exposing the top of the stopper to the syringe. 22418201 : -,22418205 : -,22418206 : -,22418207 : -,22418301 : -,22418305 : -,22418306 : -,22418307 : -,22418701 : -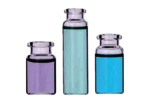 Wheaton Headspace Vials
Crimp Top and Seals, Screw Thread and Closures.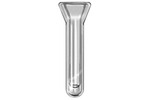 SIS Flared Vials - 10 mm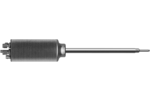 High Temperature Direct Probe for HP and Finnigan MS
The probes can be used from ambient temperature up to 800 degrees C with ballistic temperature ramp of over 700 degrees C/min.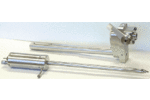 GCQ Probe and Probe Inlet
GCQ Probe and Probe Inlet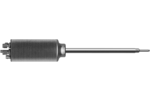 Direct Insertion Probe for HP MS with Controller
A ½ inch probe inlet, provides the user with greater flexibility and much faster ramp rates than the standard HP DIP probe.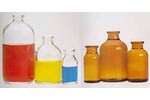 Wheaton Serum Bottles
Available clear or amber.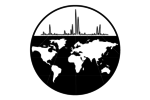 Tungsten Wire, Ribbon, Filament Wire for Electron Emitters, Heater Wire
Buy tungsten wire, ribbon for mass spectrometer heaters here. Choose from varying thickness, Tungsten filament wire sold by the foot.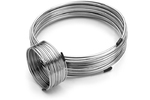 SGE Stainless Steel Chromatography Tubing
The SGE annealed type 304 chromatography stainless steel is a high quality material that is specially produced and cleaned for chromatography use.