Product ID : 209044
209044 pkg of=12|pkg of=72 Wheaton Redi-Pak[R] Starline Narrow Mouth Plastic Containers, High Density Polyethylene, Natural, Capacity (oz)=.5, Capacity (mL)=15, Diameter (mm)=25, Height (mm)=56, Screw Cap Size=20-410, Weight (lbs)=2
Description
More details on associated web page: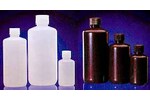 Wheaton Redi-Pak Starline Narrow Mouth Plastic Containers
These premium plastic bottles feature our superior double seal closure which is guaranteed to be leakproof.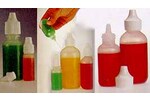 Wheaton Natural Low Density Polyethylene Dropping Bottles
Available with controlled dropper tips, streaming tips and extended controlled dropper tips. Polypropylene caps.