Product ID : 073224
073224 SGE Ferrules, Column Size (I.D.)=, Hole Size=, Material=SilTite, Pack of=5
Description
More details on associated web pages: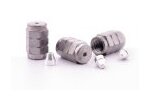 SGE Ferrules for GC
standard graphite ferrules (for GC applications)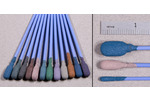 Micro-Mesh® Sanding Swabs
The Micro-Mesh® Swabs are used for anything from polymer clay to porcelain, plastics, and more.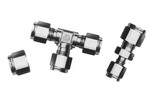 Swagelok® Fittings
A complete line of Brass and Stainless Steel Fittings for GC, MS and general laboratory use.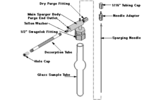 Purge and Trap Stainless Steel Purge Heads
The top fitting of both purge heads consists of a 1/16" fitting for the attachment of the sparging needle followed by needle adaptor to seal the needle in place and provide for the attachment of the purging gas line.