Product ID : 072671
072671 SGE Ferrules, Material=15% graphite/85% Vespel, Column Size (I.D.)=0.45-0.53 mm, Hole Size=0.8 mm, Pack of=10
Description
More details on associated web pages: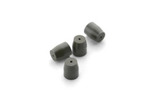 SGE Graphitized Vespel® Ferrules
Vespel® ferrules contain 15% graphite and are ideal for glass and fused silica capillary columns.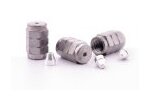 SGE Ferrules for GC
standard graphite ferrules (for GC applications)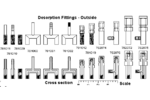 Desorption Tube Fittings
Fittings to connect our 1/4" O.D. GLT desorption tubes to your particular application.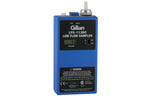 Personal Air Sampling Pump
The LFS-113 provides for constant flows between 5 to 200 mL/min at variable back pressures up to 25" of H2O for use in pumping air or gas samples through the S.I.S. Short Path Thermal Desorption Sampling Tubes.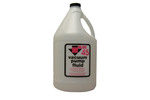 Inland 45 Mechanical Pump Oil
Inland 45 is the highest quality rough pump oil you can use for your mass spectrometer.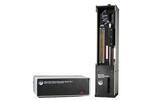 Short Path Thermal Desorption Accessories Supply Kit
When ordering the Short Path Thermal Desorption System, a wide range of systems and accessories are available depending on the application requirements of the user.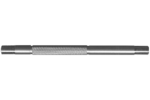 Short Path Thermal Desorption Tubes
After conditioning and sample loading, the ends of the tubes are fitted with stainless steel caps with seals to maintain the integrity of the medium and sample.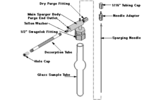 Purge and Trap Stainless Steel Purge Heads
The top fitting of both purge heads consists of a 1/16" fitting for the attachment of the sparging needle followed by needle adaptor to seal the needle in place and provide for the attachment of the purging gas line.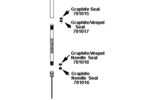 Seals for SIS Thermal Desorption Tubes
Seals are utilized in a variety of locations in the Short Path Thermal Desorption Unit.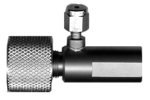 Thermal Desorption Sample Loader
This device is used to inject or load liquid samples directly into the S.I.S. Thermal Desorption Tubes, forcing the syringe contents onto the adsorbent resins in the desorption tube without any loss of sample due to back evaporation.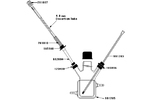 Wheaton Purge and Trap System
The Wheaton Purge and Trap Apparatus is widely used for the isolation of pollutants in soil, sediment, waste water, and other solid and liquid samples by purging a clean gas over and thru the sample contained therein and trapping the purged volatiles on adsorbent traps.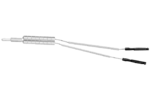 Thermo Incos 50B and XL PRT
This is a direct replacement for Thermo #55000-60085.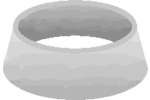 PTFE, Glass Filled PTFE Ferrule for Ion Gauge Tubes
These 3/4" PTFE Ferrules are used to install Ion Gauge Tubes.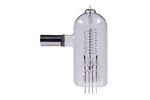 Agilent (Hewlett Packard) Mass Spec Ion Gauge Tubes
Our standard G75K Bayard-Alpert ion gauge tube will fit all models of HP mass specs except the HP5989 MS Engine.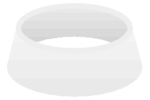 PTFE Ferrules for Ion Gauge Tubes
They are available in two compositions, PTFE and Glass filled PTFE.