Product ID : 062478
062478 Polymide Coated Fused Silica Capillary Tubing [Undeactivated], Length(m)=10, ID(mm)=0.320, OD(mm)=0.430
Description
More details on associated web pages: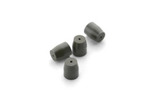 SGE Graphitized Vespel® Ferrules
Vespel® ferrules contain 15% graphite and are ideal for glass and fused silica capillary columns.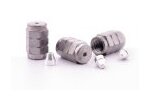 SGE Ferrules for GC
standard graphite ferrules (for GC applications)
Cleaning Brushes
For cleaning inside Silco Coated desorption tubes
Micro-Mesh® Regular Rolls
Micro-Mesh® Regular Rolls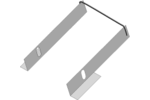 Agilent/HP MS 5970 MSD® and 599X Series Filament
New filaments for your Agilent 5970 MSD.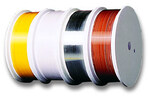 SGE Fused Silica Capillary Tubing


(Undeactivated)
Used in a wide range of capillary GC and LC applications.