Product ID : 0624302
0624302 PEEKSIL, Tubing Type=1/16", Length(mm)=100, ID(mm)=0.1, PK=5
Description
More details on associated web pages: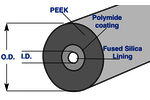 SGE PEEKsil™ Tubing
PEEKsil is polymer-sheathed fused silica tubing with an effective outside diameter of 1/32" or 1/16", and now in 0.36 mm.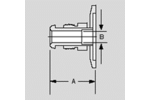 QF To Male VCR¨- 304 Stainless Steel
Stainless Steel QF To Male VRC"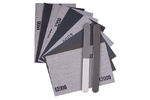 Micro-Mesh® Sheet Kits
Micro-Mesh® Craftsman Kits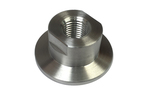 Flange Adaptor to ¼" NPT, 304 Stainless Steel, Brass, Aluminum
In Aluminum, Stainless Steel, and Brass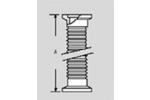 QF to Flexible SS Metal Hose
Thin Wall - 10", 20", 40" & Thick Wall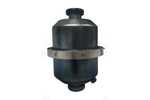 Stainless Steel Oil Mist Eliminator
Hermetic, Sealed, In-line Oil Mist Separator For Mechanical Vacuum Pumps.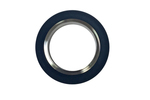 Centering Ring Assembly, 304 Stainless and Aluminum
Available with Viton® or Buna O-ring, this centering ring complete with O-ring should be used when joining any two NW flanges with a quick flange clamp.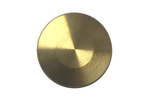 Blank Flanges in Brass, Aluminum and Stainless
In Brass and Aluminum and Stainless