Product ID : 008762
008762 5MDF-LL-GT 5ML SYRINGE
Description
More details on associated web pages: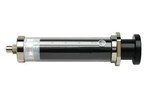 Gas Tight 1 mL to 100 mL Syringes
SGE gas tight syringes in many sizes and functions.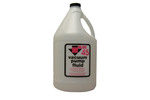 Inland 45 Mechanical Pump Oil
Inland 45 is the highest quality rough pump oil you can use for your mass spectrometer.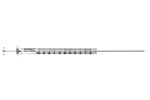 Agilent Autosampler Syringes
A comprehensive range of syringes for GC autosamplers is available.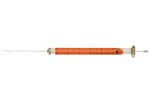 SGE Autosampler Syringes
Autosampler Syringes available in dual and cone tip.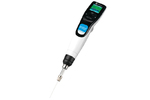 SGE eVol® XR Hand-Held Automated Analytical Syringe
eVol couples two precision devices: a digitally controlled electronic drive and an XCHANGE enabled analytical syringe.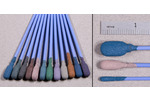 Micro-Mesh® Sanding Swabs
The Micro-Mesh® Swabs are used for anything from polymer clay to porcelain, plastics, and more.