Product ID : 001800
001800 HP Autosampler Syringe, Order Code=5AF-HP-0.47, GC Autosampler=HP7673A, Size (uL)=5, Needle Length=42, OD=0.47, ID=0.12
Description
More details on associated web page: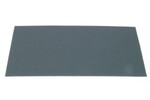 Micro-Mesh® Regular Sheets
Micro-Mesh® Regular Sheets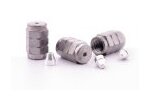 SGE Ferrules for GC
standard graphite ferrules (for GC applications)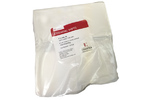 Disposable Lint Free Essential Cloths/Wipes
Wipes are disposable, 100% cellulose, lint-free cloths designed for cleaning areas where non-contamination is essential.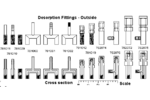 Desorption Tube Fittings
Fittings to connect our 1/4" O.D. GLT desorption tubes to your particular application.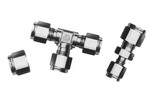 Swagelok® Fittings
A complete line of Brass and Stainless Steel Fittings for GC, MS and general laboratory use.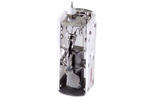 DeTech 359 Electron Multiplier for Agilent 5989/A/B


(MS Engine)
For instruments: Agilent 5989/A/B (MS Engine)