Product ID : TT3602050N5
TT3602050N5 Electrospray Fused-silica TaperTip Tips - pkg of 5, Tubing Length(cm)=50, Type=Uncoated, OD(um)=360, ID(um)=20, Tip OD range=40-60 50um Typical
Description
More details on associated web pages:
New Objective Electrospray - TaperTip™
Nanospray / Electrospray tips with taper only on the external surface. Available from Scientific Instrument Services, Inc.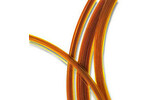 SGE Fused Silica Capillary Tubing


(Deactivated)
Essential Ingredient in Maintaining a High Performance Chromatographic System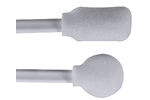 Swabs and Applicators
Variety of swabs and applicators for specialized cleaning tasks. Non-abrasive and absorbent. Dispense liquids evenly.