Product ID : SIMIONV
SIMIONV Virtual Device 21 Light - Third party geometry editor and data analysis programs for use with SIMION 7/8/8.1. [Not including hydrodynamics]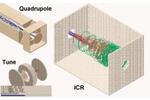 SIMION® 8.1


(Ordering Information)
The Industry Standard in Particle Optics Simulation Software Description Design new instruments or improve the sensitivity of existing instruments. Mass spectrometers and other ion optics lens systems. Calculate electric and magnetic fields from 2D & 3D models Calculate charged particle trajectories Visualize, optimize, and analyze results Extensible user programming for crazy flexibility. Free basic tech support, phone/e-mail/message board. Widely commercially and in academia, including by...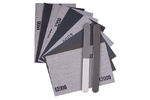 Micro-Mesh® Sheet Kits
Micro-Mesh® Craftsman Kits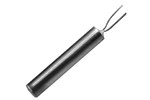 Agilent Interface Heater Assembly
Used in the jet separator interface and other areas.