Product ID : S12000S
S12000S SWAB 12000 SMALL 100/PK 100 PER PACK; 12000 GRIT GRAY
Description
More details on associated web page: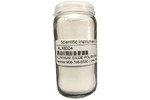 600 Grit Aluminum Oxide Cleaning Abrasive
The ALX6004 superfine aluminum oxide cleaning abrasive is the finest grit aluminum oxide abrasive.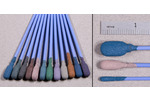 Micro-Mesh® Sanding Swabs
The Micro-Mesh® Swabs are used for anything from polymer clay to porcelain, plastics, and more.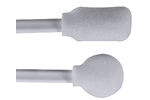 Swabs and Applicators
Variety of swabs and applicators for specialized cleaning tasks. Non-abrasive and absorbent. Dispense liquids evenly.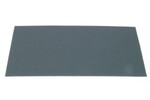 Micro-Mesh® Regular Sheets
Micro-Mesh® Regular Sheets
Micro-Mesh® Regular Rolls
Micro-Mesh® Regular Rolls