Product ID : PSTBPH15
PSTBPH15 BUTTERFLY PORTFOLIO HTER 15CM X 4CM; FABRIC COVER, FLEXIBLE
Description
More details on associated web pages: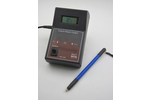 Phoenix S&T NanoLC Column Heater and Temperature Controller
Phoenix S&T's column heaters and controller are designed to fit seamlessly into your nanoLC-MS workflow. Increases resolution and throughput especially for hydrophobic peptides.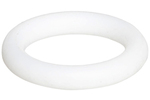 PTFE O-Rings
PTFE is a popular o-ring which is white in color. The PTFE o-rings are popular for use in applications which require a chemically resistant and non-compressible material.