Product ID : JR064
JR064 Union, PEEK, LP 0.5 mm bore, body only, 1/4in-28
Description
More details on associated web pages: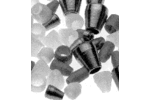 VICI Ferrueles for SIS Fittings
HPLC ferrules made to fit the size needed.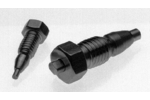 VICI Stainless Steel Nuts and Ferrules
VICI HPLC Machined from high-quality 316L stainless steel.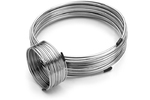 SGE Stainless Steel Chromatography Tubing
The SGE annealed type 304 chromatography stainless steel is a high quality material that is specially produced and cleaned for chromatography use.