Product ID : HDP2B
HDP2B Diffusion Pump Heater for use on, Varian VHS4, 208V, 1450W S.Plate, 4 3/4in dia.
Description
More details on associated web page: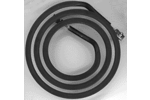 Open Disc, Cartridge and Solid Plate Styles of Diff. Pump Heater
2 different styles for your needs.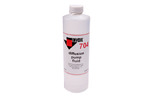 Invoil 704 Diffusion Pump Fluid
Invoil 704 is a single component silicone diffusion pump fluid for high vacuums 10-6 to 10-8 torr range.