Product ID : ETFE020
ETFE020 ETFE [ TEFZEL ] tubing, priced per foot, OD(in)=1/16, ID(in)=0.020, PSI Burst=2000
Description
More details on associated web page: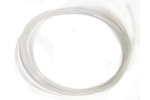 PTFE Tubing
SIS also offers this tubing in black for light sensitive applications.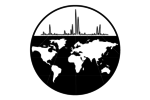 Thermo/Finnigan Electrospray Accessories, PEEK Tubing
Accessories such as PEEK tubing and ferrules, and small diameter fused silica tubing are now available from stock.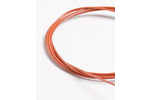 PEEK Tubing
SIS offers two types of PEEK tubing: Solid color coded tubing, and natural tan tubing with a color coded stripe.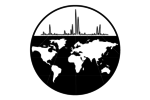 Tungsten Wire, Ribbon, Filament Wire for Electron Emitters, Heater Wire
Buy tungsten wire, ribbon for mass spectrometer heaters here. Choose from varying thickness, Tungsten filament wire sold by the foot.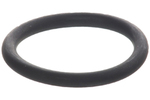 Viton® Composition O-Rings
O-Rings are available in five different materials from Scientific Instrument Services.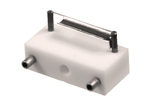 Thermo Incos 50B/500/XL Filament
Replacement filament for your Thermo Incos 50B mass spec.