Product ID : 52614
52614 major kit for ZM2004A
Description
More details on associated web pages:
Adixen Vacuum Pump Maintenance Kits

To simplify pump maintenance in the field, Adixen offers field maintenance kits. A Minor Maintenance Kit contains all necessary O-rings, shaft seals and gaskets normally required for internal pump repair.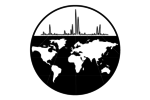 Parts for Alcatel Vacuum Pumps


(by Precision Plus)
079298 : OEM=Alcatel,Part Type=Seals,Description=SEAL;SHAFT TEFLON 30X47X10,Pump Models=ADP30;ADP31;ADP80;ADP81;ADS30;ADS31;ADS80;ADS81,102854 : OEM=Alcatel,Part Type=Rotors,Description=ROTOR;2ND STAGE;COATED,Pump Models=2005C1;2005C2;2010C1;2010C2;2015C1;2015C2;2021C1,103306 : OEM=Alcatel,Part Type=Gaskets,Description=GASKET;SIGHT GLASS,Pump Models=2033C;2063C,103307 : OEM=Alcatel,Part Type=Sight Glasses,Description=SIGHT GLASS;OIL;GLASS,Pump Models=2033C2;2063C2,103393 : -,103401P : OEM=Alcate...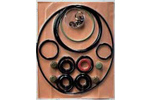 Major Repair Kit for Adixen 210SDM Pump
Major Repair Kit for Adixen 210SDM Pump