Product ID : 4275
4275 Liquid Crystal Thermometer: 90 C to 120 C, 5 C increments, 10/pack
Description
More details on associated web page: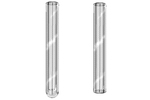 Quartz Tubes for Pyrolysis Probes
There are two styles of quartz tubes. Tubes with both ends open or with one end sealed are available.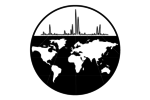 Tungsten Wire, Ribbon, Filament Wire for Electron Emitters, Heater Wire
Buy tungsten wire, ribbon for mass spectrometer heaters here. Choose from varying thickness, Tungsten filament wire sold by the foot.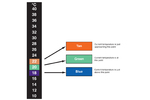 Telatemp Liquid Crystal Thermometers
For continuous visual monitoring of surface temperatures from -22°F to 248°F (-30°C to120°C)