Product ID : 14TT
14TT Heavy Wall Tygon Vacuum Tubing, ID (in)=1/4, OD (in)=5/8
Description
More details on associated web pages: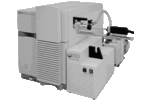 HPP7: Direct Probe Inlet System Ordering Information
Ordering information for the HP 5973/5975 MSD Direct Probe and Probe Inlet system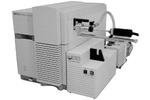 SIS HPP7 Direct Insertion Probe for the Agilent/HP 5973/5975 MSD
Direct Probe and Probe Inlet System for the HP 5973/5975 MSD mounts on the GC/MS inlet of the MSD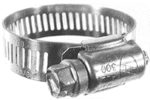 Stainless Steel Worm Gear Clamps
The finest reusable worm gear clamps made.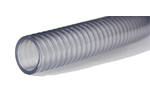 Rollerflex Vacuum Hose
PVC cord reinforced vacuum hose. Light weight, low cost, and superior corrosion resistance. Ideal for mass spec, food, and other applications.
Heavy Wall Tygon® Vacuum Tubing
Tygon tubing is a good choice for vacuum levels down to 10-3 torr where space is limited.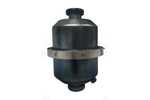 Stainless Steel Oil Mist Eliminator
Hermetic, Sealed, In-line Oil Mist Separator For Mechanical Vacuum Pumps.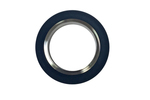 Centering Ring Assembly, 304 Stainless and Aluminum
Available with Viton® or Buna O-ring, this centering ring complete with O-ring should be used when joining any two NW flanges with a quick flange clamp.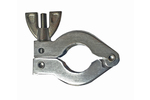 Wing-Nut Aluminum Clamp
Industry standard die-cast aluminum clamp.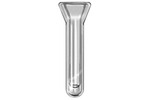 SIS HPP7 Direct Probe Flared Vials
SIS HPP7 Direct Probe Flared Vials