Product ID : 0726702
0726702 SGE Ferrules, Material=15% graphite/85% Vespel, Column Size (I.D.)=0.32 mm, Hole Size=0.5 mm, Pack of=10
Description
More details on associated web pages: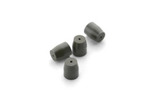 SGE Graphitized Vespel® Ferrules
Vespel® ferrules contain 15% graphite and are ideal for glass and fused silica capillary columns.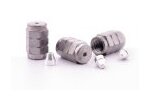 SGE Ferrules for GC
standard graphite ferrules (for GC applications)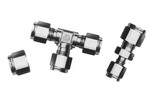 Swagelok® Fittings
A complete line of Brass and Stainless Steel Fittings for GC, MS and general laboratory use.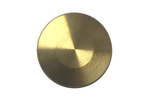 Blank Flanges in Brass, Aluminum and Stainless
In Brass and Aluminum and Stainless
Vacuum Flanges: A&N Stainless Steel Quick-Disconnects Mounted on Del Seal Conflat Flanges
Supplies needed in many sizes.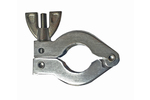 Wing-Nut Aluminum Clamp
Industry standard die-cast aluminum clamp.