Product ID : 0726005
0726005 GRAPHITE O-RING 6.35MM PK10
Description
More details on associated web pages: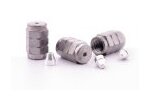 SGE Ferrules for GC
standard graphite ferrules (for GC applications)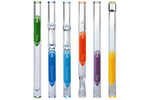 SGE GC Injection Port Liners
SGE offers a wide variety of injection port liners.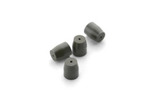 SGE Graphitized Vespel® Ferrules
Vespel® ferrules contain 15% graphite and are ideal for glass and fused silica capillary columns.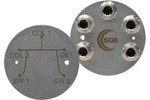 SGE SilFlow™ Stainless Steel Micro-Fluidic Platform
A highly efficient and reliable micro fluidic platform that improves your GC connectivity to enable maximum chromatography performance.
Photonis 5900 (30308) Electron Multiplier for Agilent MS 5975/5973/5971/5970/59XX
Get a Photonis 5900 Electron Multiplier here. This Magnum Electron Multiplier is for several Agilent mass spectrometers. Photonis Channeltron mass spec detectors for sale.