Product ID : TIPKIT
TIPKIT Electrospray tool kit
Description
More details on associated web page:
Fitting Kits
Fittings and Connectors by New Objective for HPLC.
New Objective Electrospray Fused Silica PicoTips™
Nanospray / Electrospray tips available from Scientific Instrument Services, Inc.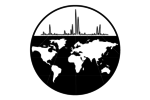 Stock Fused-Silica Tubing
Fused-silica tubing is essential for making connections from your HPLC system through your source.
New Objective PicoFrit® Columns
PicoFrit® - columns eliminates band broadening, sprays directly for columns to inlet minimizing post column loss.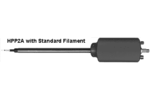 DCI/DEP Probe for HP and Other MS
The DCI probe utilizes a replaceable filament wire at the end of the probe which serves to both hold the sample and heat the sample.
Thermo Ion Max Sources
The ADPC-MS adapter replaces the standard ESI probe of the Ion Max™ source to provide the nanospray capability using PicoFrit® Columns.