Product ID : QF25100E180
QF25100E180 180 Degree Stainless Return, A=3.00, B=2.17, NW Flange Size=25
Description
More details on associated web page: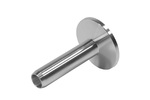 Extra Long Nipples
These aluminum hose nipples have longer stems for better multiple clamping of vacuum hose. Other sizes and lengths can be custom manufactured by S.I.S.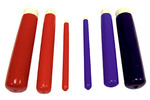 Spun Fiberglass Cleaning Brushes
Fiberglass brushes are manufactured from spun glass in two grades of material - coarse and fine.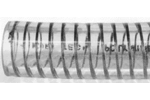 Steel Wire Reinforced Vacuum Hose
This food and beverage grade, crystal clear PVC tubing is reinforced with 110 ton psi steel spring wire.