Product ID : JK4
JK4 Jet Cleaning Wire, Length (in)=7/8, Diameter (in)=0.004
Description
More details on associated web page: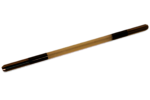 BRUKER Inlet Ion Drift Tubes
Resistive Glass Multicapillary Inlet Tubes further improve ion transmission when compared to single capillary inlet tubes.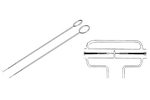 ESI and Jet Separator Cleaning Tools and Wires
Each tool has a 4" long stainless steel handle with a tungsten wire cleaning tip.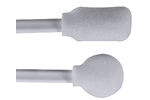 Swabs and Applicators
Variety of swabs and applicators for specialized cleaning tasks. Non-abrasive and absorbent. Dispense liquids evenly.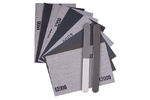 Micro-Mesh® Sheet Kits
Micro-Mesh® Craftsman Kits