Product ID : HDP7
HDP7 Diffusion Pump Heater for use on, Varian VHS6, 240V, 2200W S.Plate, 5 3/4in dia.
Description
More details on associated web page: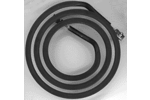 Open Disc, Cartridge and Solid Plate Styles of Diff. Pump Heater
2 different styles for your needs.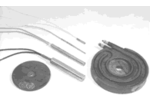 Diffusion Pump Heaters for Thermo/Finnigan Mass Specs
The following heater discs and cartridges are used to replace defective units in various diffusion pumps.