Product ID : HC14
HC14 Heater Coils, Wire Diameter (in)=0.010, Style=C, Composition=Tungsten, Where Used=Elliot X-Ray, Length=0.254 in, # of Coils=17
Description
More details on associated web pages:
Heater Coils

Standard size coils are used on several mass spectrometer heaters repaired by S.I.S.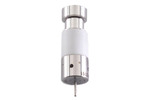 Electron Multipliers, DeTech 2300 Multipliers for Agilent 5975/5973/597X/1100
Get a DeTech 2300 Electron Multiplier here. Used in Agilent 5975 MSD (without TAD)/5973/5972/5971/5970/1100 LC-MSD mass spectrometers and backed by a 100% no-nonsense warranty. Developed by Detector Technology, Inc.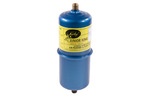 Koby High Pressure Disposable Air filter/Purifier
Koby Filters are used to remove heavy concentrates of vapors, aerosols, and particulates from compressed air and vacuum air.