Product ID : GG213031
GG213031 Gold Wire Ring Vacuum Gasket, ID (in)=2.13, ID (mm)=54.1, Diameter (in)=0.031, Diameter (mm)=0.79
Description
More details on associated web pages: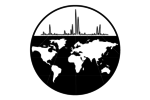 Gold Wire Ring Vacuum Gaskets
Pure Gold (99.99%) wire ring vacuum gaskets are available in four diameters of wire. Custom manufactured by SIS.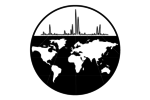 Nichrome Wire, Nickel Chromium Ribbon, Non-Magnetic Alloy for Heating Elements
Buy Nichrome Wire, Non Magnetic Ribbon for mass spectrometer heaters here. Choose from varying thickness, Nichrome filament wire sold by the foot.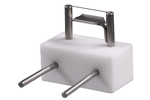 Thermo SSQ/TSQ, 70 and 700, 4500 Filaments
Stronger filament posts for better filament tension and harder filament ceramic body for accurate alignment.