Product ID : GG040031
GG040031 Gold Wire Ring Vacuum Gasket, ID (in)=0.40, ID (mm)=10.2, Diameter (in)=0.031, Diameter (mm)=0.79
Description
More details on associated web pages: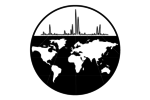 Gold Wire Ring Vacuum Gaskets
Pure Gold (99.99%) wire ring vacuum gaskets are available in four diameters of wire. Custom manufactured by SIS.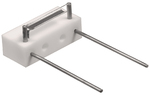 Thermo Incos 50 Ceramic Body Filament
These filaments will eliminate the problem of shorting out which is common with the stainless steel filaments on the Incos 50 source.