Product ID : FILREPX
FILREPX Repair a X-Ray Generator Filament
Description
More details on associated web pages: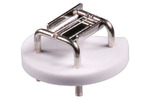 Filament Repair Services for Mass Spectrometers
Mass Spectrometer filaments and heaters can be repaired and restored to a like-new condition at S.I.S.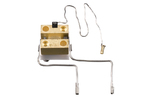 Perkin Elmer / Torion / Hitachi Filament Repair
All RMU filaments and heaters are repairable.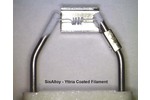 Long Life Yttria Coated SISAlloy® (Yttria/Rhenium Alloy) Mass Spec Filaments
SIS can repair your filaments with our non-sagging filament wire (SISAlloy® yttria/rhenium alloy with yttria coating). Users have experienced filament lifetime increases of 2 to 3 times compared to the standard uncoated rhenium filaments.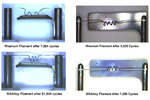 SISAlloy® Yttria/Rhenium Alloy MS Filaments
SIS introduces their new Yttria Rhenium alloy filament wire. In these studies we have discovered that by alloying Rhenium with a small concentration of Yttria, the crystal structure of the rhenium material was altered, which resulted in a stronger filament that is much less susceptible to warping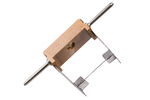 Agilent/HP Filament Repair at SIS
We will completely clean the assembly and replace the rhenium filament wire.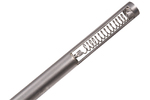 CDS Filament Repair at SIS
S.I.S. can repair filaments for many mass spectrometers.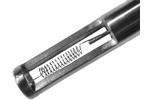 GC Pyrolysis
Pyrolysis probe repair, platinum coils and quality pyrolysis tubes.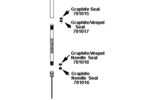 Seals for SIS Thermal Desorption Tubes
Seals are utilized in a variety of locations in the Short Path Thermal Desorption Unit.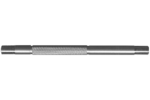 Short Path Thermal Desorption Tubes
After conditioning and sample loading, the ends of the tubes are fitted with stainless steel caps with seals to maintain the integrity of the medium and sample.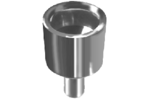 Aluminum Funnel for Loading Packings into Desorption Tubes